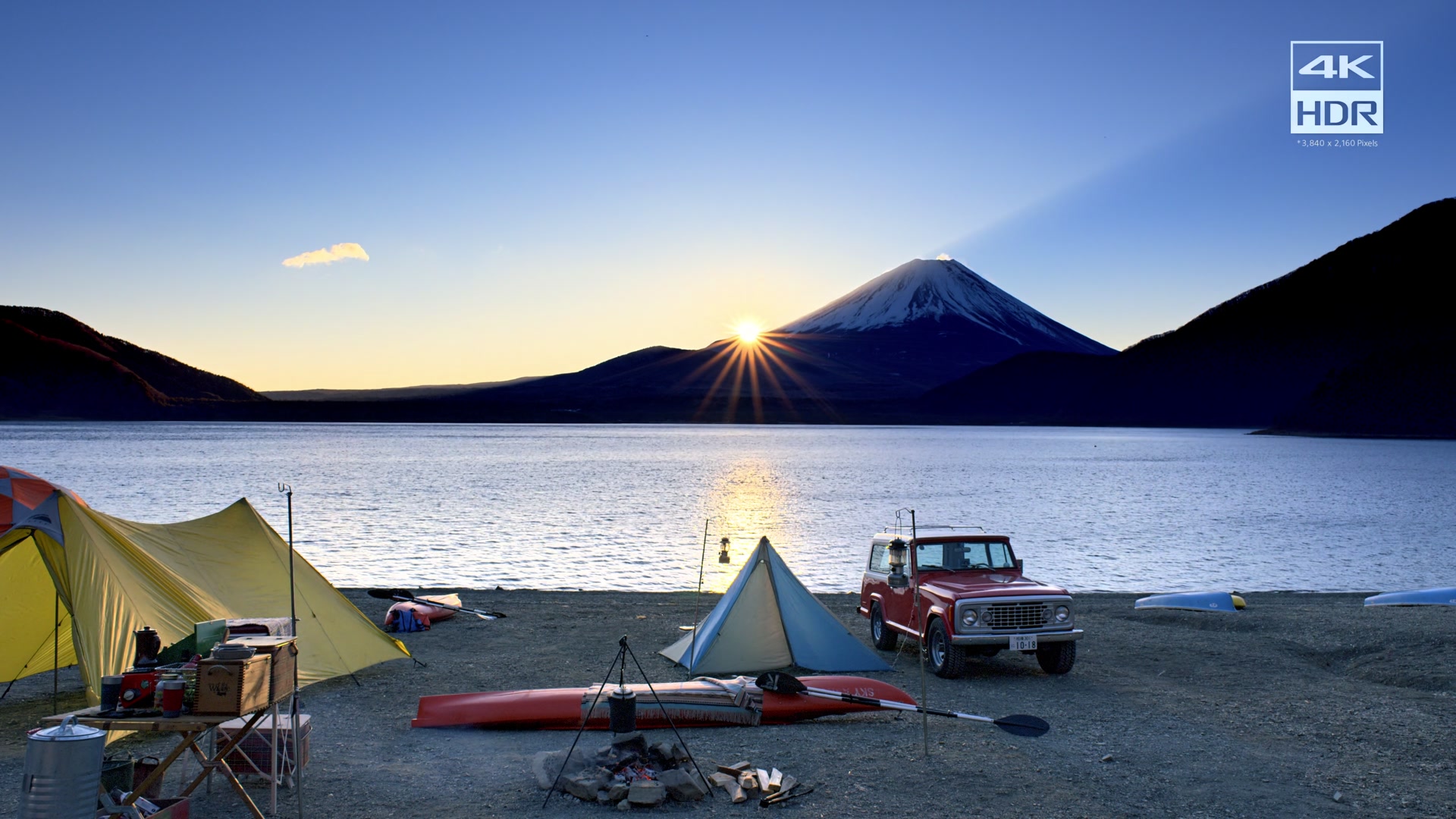 Viarte HDR to SDR+ Tone Mapping
The latest Viarte HDR to SDR tone mapping solution uses GPU acceleration to automatically tone-map unsaturated HDR down to superior Rec709, truly SDR+. SDR+ takes full advantage of the eye's logarithmic response, so even though absolute highlight levels are reduced from HDR, a substantially enhanced viewing impact is nevertheless achievable on most content. HDR production can now be used with current video distribution infrastructure for a genuinely improved SDR+ viewing experience on any existing SDR display device, from TVs to cell phones, including current cinema projection systems.

Benefits of Viarte HDR to SDR+ Tone Mapping:
Sharpness and local contrast is maintained as much as possible at all light levels, with minimal saturation in bright areas, and therefore minimal loss of HDR detail. Creative intent is optimally preserved by keeping maximum possible details/highlights (including dark details), accurate color and brightness impression Depending on the input HDR range, up to 100,000:1 (vs 300:1 for SDR) contrast ratio can be effectively perceived within Rec709 SDR+.

These capabilities were previously associated only with either manual HDR to SDR tone mapping, or all-HDR systems. Consequently, Viarte tone mapped results are much more immersive than with other backward-compatible SDR, which uses simple curves that squash local contrast and color differences, and thus appears dull, with washed-out color by comparison. Simple local tone mapping is also subject to flicker and unnatural appearance at object boundaries.
Human vision has a wide dynamic range, but HDR to SDR+ tone mapping reduces eye strain by doing some of the adaptation for you. SDR+ supports viewing at a higher ambient lighting level. An immersive viewing experience of looking out of a window from within a dark room can now look natural in SDR+.
Tone mapping, in conjunction with viarte MC noise reduction, achieves a combination of amazing picture quality and significant bandwidth savings beyond HEVC/AVC. Please check out our latest publication "HEVC Results from MC Noise Reduction of HDR Content", April 2016.
Viarte's CUDA implementation allows fast tone mapping from ST2084 (PQ at up to 10000 nits) down to, for example, 1000 nits in ST2084, HLG (ARIB STD-B67), or rec709. Other transfer function supported include Sony S-log2 and S-log3. Color conversion (between ACES, BT2020, DCI-P3-D65, rec601, rec709, S-gamut3, etc.) is also performed as necessary. Constant and non-constant luminance color matrixing is supported.
Works for all open standard HDR sources. In particular, it complements our advanced SDR to HDR, i.e. HDR can be first tone-mapped down to SDR and then up-converted back to HDR at 1000 nits. The down and up-converted results are very close to their more direct 1000 nit HDR counterparts (either originally at 1000 nits, or directly tone-mapped to 1000 from higher levels). This allows conversion to be used in a single stream, backwards-compatible SDR distribution.
No input dynamic metadata is required.
On-the-fly automated HDR to SDR+ tone mapping allows HDR live event broadcast and OTT streaming applications, with minimal additional capital expenditure for distribution.
OTT service providers can now offer flexibility in HDR delivery options, depending on the target display capabilities, such as current Gamma SDR displays, the newer HDR10 capable TVs, or the ultimate HDR Dolby Vision displays.
Since over 99.9% of current viewing devices are SDR, it therefore makes practical and economic sense to take advantage of the future-proof benefits of HDR acquisition and production workflows, with SDR+ distribution for broadcast and cable, and SDR+/HDR dual distribution for OTT, IPTV etc (at least for the foreseeable future).
Viarte tone mapping allows world-wide HDR production and distribution to go main-stream, and enable wide-reaching SDR+ viewing impact without compromises, while HDR content is future-proof and ready for the newer generations of HDR displays to take hold.

Please contact us if you need more information, request a private demo or a free trial.